LIFTING, PUSHING AND HOISTING
PROFESSIONRL MRNUFRCTURER OF INTELLIGENT CONTROLLING HYDRRULIC SYSTEM
Concentrating on the design and manufacture of hydraulic products, Jiangsu Canete Machinery Manufacturing Co., Ltd is a professional hydraulic manufacturer who integrates R&D, marketing, customer service and import & export. With strict and efficient manufacturing & operation system and perfect quality control and guarantee system, KIET provides a full range of engineering solutions for customers.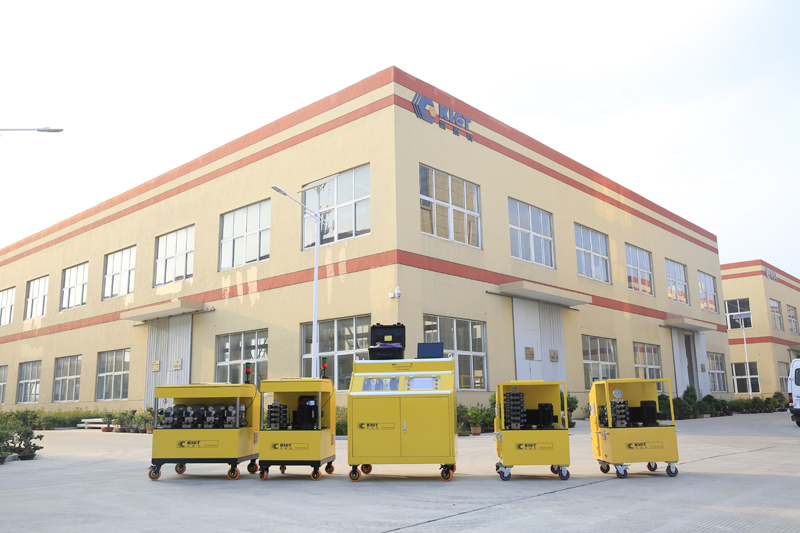 Relying on advanced research and application technology and joint effort of domestic professionals, KIET has developed high-end hydraulic products (already has a number of invention patents) and has the capacity of customizing a variety of scientific and reasonable solutions in rich product lines. Through continual innovations in designs and applications, KIET provides high-quality hydraulic products for customers .
Based on the advanced computer control technology, in the past decades, KIET has been devoted itself to providing customers with engineering solutions in the heavy load, high precision control, multi logical action and multi points control fields, etc., and offering safe & efficient equipment and services in all kinds of applications like multi points synchronous push, translation, lifting, stretching, walking, asymmetric component weighing, tension, space adjustment, intelligent walking, handling large equipment.

At present, the company's products have been widely used in many industries at home and abroad, such as the construction and maintenance of roads and bridges, installation and moving of offshore oil platform, historic buildings, sports gymnasiums, blast furnaces, power equipment and ocean shipping manufacturing.
The  synchronous hydraulic lifting systems have made a great contribution to the bridge lifting and maintenance in the world, which has won praise from numerous bridge construction enterprises!